Get Out Adventures is a division of Adaptive Sports Connection. 100% of net revenue are going to support Adaptive Sports Connection, a nonprofit organization dedicated to improving the health and wellbeing for veterans, children, and adults with disabilities.
We are dedicated to delivering exceptional outdoor experiences for people of all abilities to enjoy and reap the overall health and wellness benefits of getting outdoors.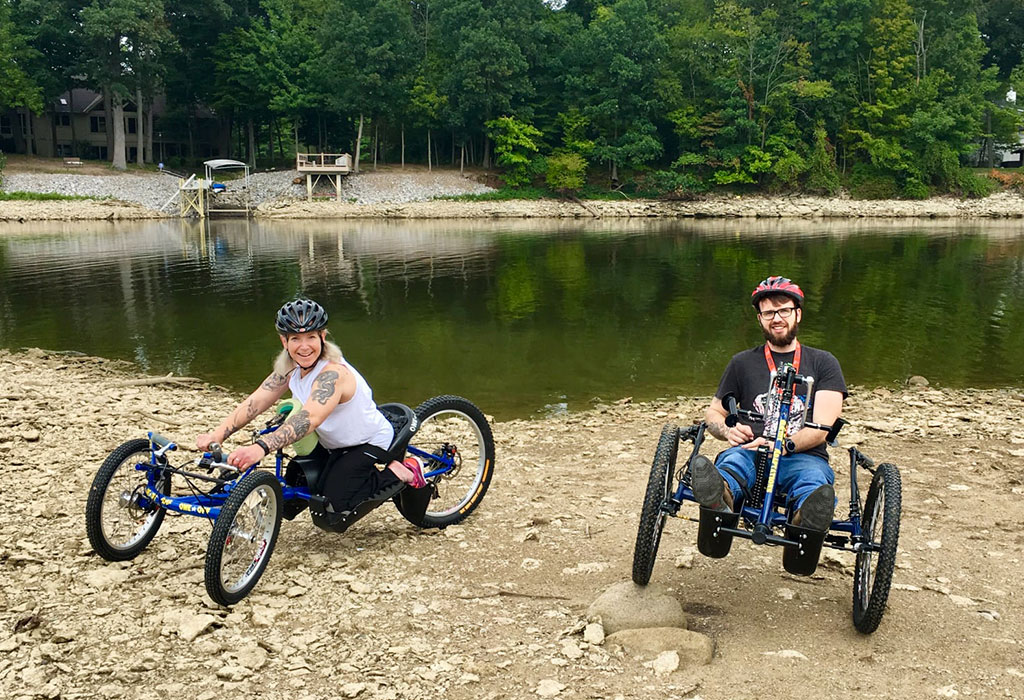 Get Out Adventures launched during the COVID-19 pandemic. Adaptive Sports Connection had to halt our adaptive programming for the safety of our participants and volunteers. We had to adapt to provide a revenue stream to help sustain our growing nonprofit organization. Our strategy was to utilize our facility located on the Twin Lakes Wildlife Reserve and the Scioto River in Shawnee Hills near Dublin and Powell in Ohio, our fleet of kayaks, instructors, and volunteers to launch Get Out and Kayak to the community. After a successful pilot program run by volunteers, in 2021, we hired staffing to expand our services and offerings and changed our name to Get Out Adventures.  Get Out Adventures is the only one of its kind in Ohio offering inclusive outdoor experiences. 
Everyone of all abilities will experience an exceptional outdoor adventure filled with fun, freedom, and acceptance for all. 
Become a Get Out Adventures Member!
 Your membership card pays for itself with fun adventures and even discounts at REI. So, not only do you get amazing benefits, the Adaptive Sports Connection benefits too, by providing programs that support veterans, children, and adults with disabilities. That's a Win/Win!
Get your membership today and…Thank You!
Sign up today and get your very own GOA Dry Bag (while supplies last) and protect your valuables on all of your adventures!
WOW! Your $169 membership includes $670 worth of benefits!
6000 Harriott Drive
Powell, OH 43065
Fridays: 2:00 PM – 11:00 PM
Saturday – Sunday: 9:00 AM – 5:00 PM
Phone: (740) 410-4045
Email: info@getoutadventures.us