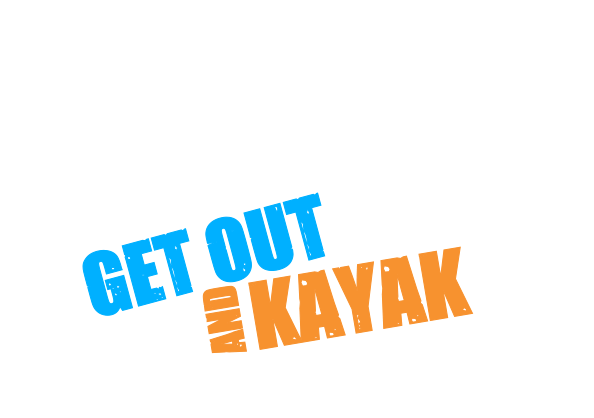 Get Outside. Explore. Have Fun.
Stand Up Paddle is enjoying increased popularity with 3.5 million Americans using a board and a paddle to create endless possibilities – surfing, racing, cruising, fishing, yoga, and even taking pets for a ride.
So come hop on a board and paddle! 
$30 per person
for up to 2 hours of paddling, exploring, and having fun
$20 per child
under 12 who are paddling
Free for Veterans
All abilities welcome!
The water, sunshine, and wildlife will strengthen your emotional immune system as we all maneuver the waves of COVID-19. And the best part – 100% of the kayak experience fee benefits Adaptive Sports Connection, an organization dedicated to improving the health and wellbeing for veterans, children, and adults with disabilities.
Our trained staff will be on-site to introduce everyone to the benefits of kayaking and provide instruction when needed.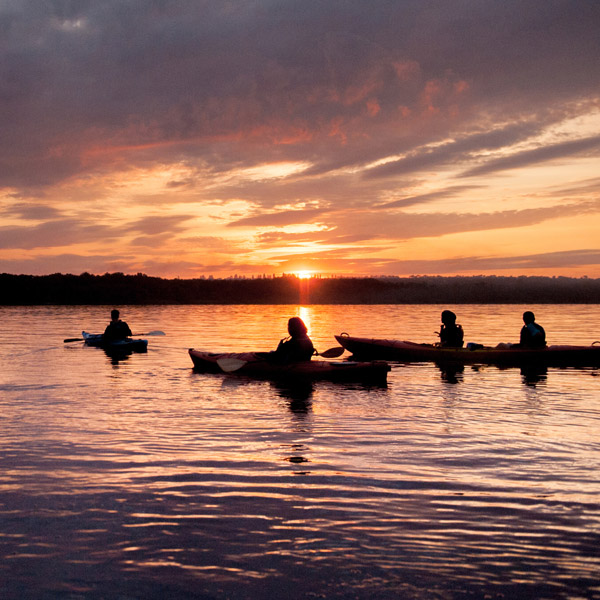 TWILIGHT PADDLES
This tour is perfect for people who love watching sunsets and taking it easy with friends. Guests will be provided glow sticks before setting sail.
Twilight Paddles Package: $40.00 / person
Included:
2 hours kayaking
Glow sticks
S'mores and campfire (8:30 pm – 9:00 pm)
Popcorn machine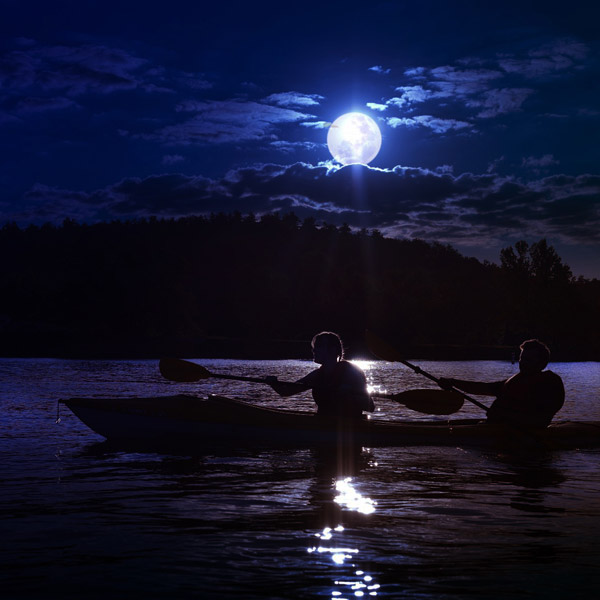 MOONLIGHT PADDLES
If you enjoy watching the night sky and stargazing then you will love Moonlight Paddles. We will have openings on select Fridays nights throughout the summer to get out and kayak while enjoying the night sky.
Moonlight Paddles Package: $35.00 / person
Included:
2 hours kayaking
Solo kayak, life vest and paddles
Lights and glow sticks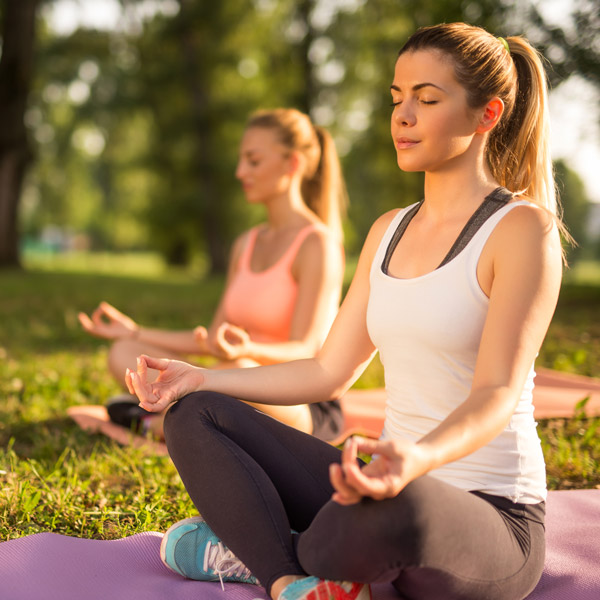 MORNING MINDFULNESS PADDLE
Grab a coffee and your yoga mat and then come join us at 8 am to enjoy a relaxing hour of yoga with a professional instructor, follow by 2 hours of kayaking!
Morning Mindfulness Paddle Package: $40.00 / person
Included:
1 hour yoga with a professional instructor
2 hours kayaking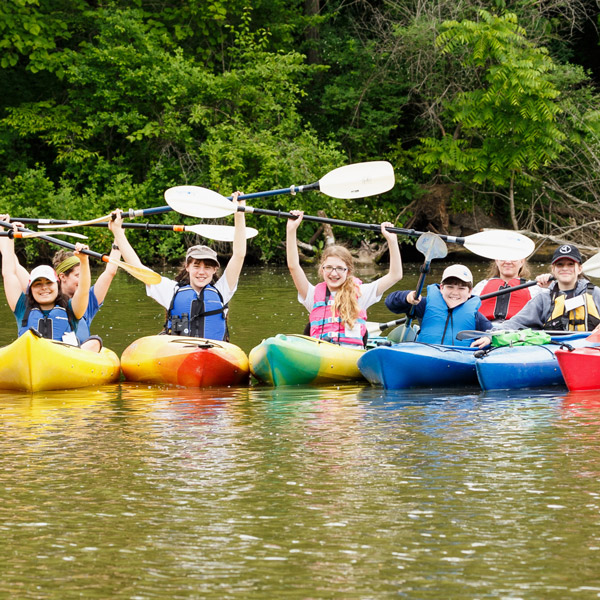 Celebrate Your Birthday with Us!
It is way more fun to celebrate your birthday on the water!
Basic Birthday Package: $300 (10 people)
Included:
2 hours kayaking
Tables Tent for 2 hours
Birthday banner
ADD-ONs:
Decorations (streamers, basic balloons, tablecloths) $25.00
Balloon arch $45.00 per arch
S'mores and campire package $75.00
Gourmet s'mores and hotdog campfire package $100.00
Rent popcorn machine for 2 hours $30.00
Rent snow cone machine for 2 hours $30.00
Add on additional people ($15.00 per child and $25.00 per person)
If you would like to book a private party, corporate outing, or special event